009 Visioning & 800 Lb Gorillas / A Case Study @ Print Pro
On Podcast #9 of the Servant Cutlures Podcast, we dive into how to begin the VISIONING process which is really step #1 on any leadership journey!!!  We go into a case study of company we are working with.  We start with Print Pro, which is a $20 Million printing company located in NE Wisconsin between Green Bay & Appleton Print Pro
They have a heart count of about 60 full-time team members.  In the past couple of years, they started to struggle with growth once they got over a heart count of 30 full timers.  They felt they lost touch of what was once a small group of people that were there from the beginning.  Red flags of turnover, inefficiencies in production and meeting deadlines became very real issues.  We started by helping them with their VISIONING Process.  It took Tom and his leadership team a couple of months to build a VISION statement and supporting core values.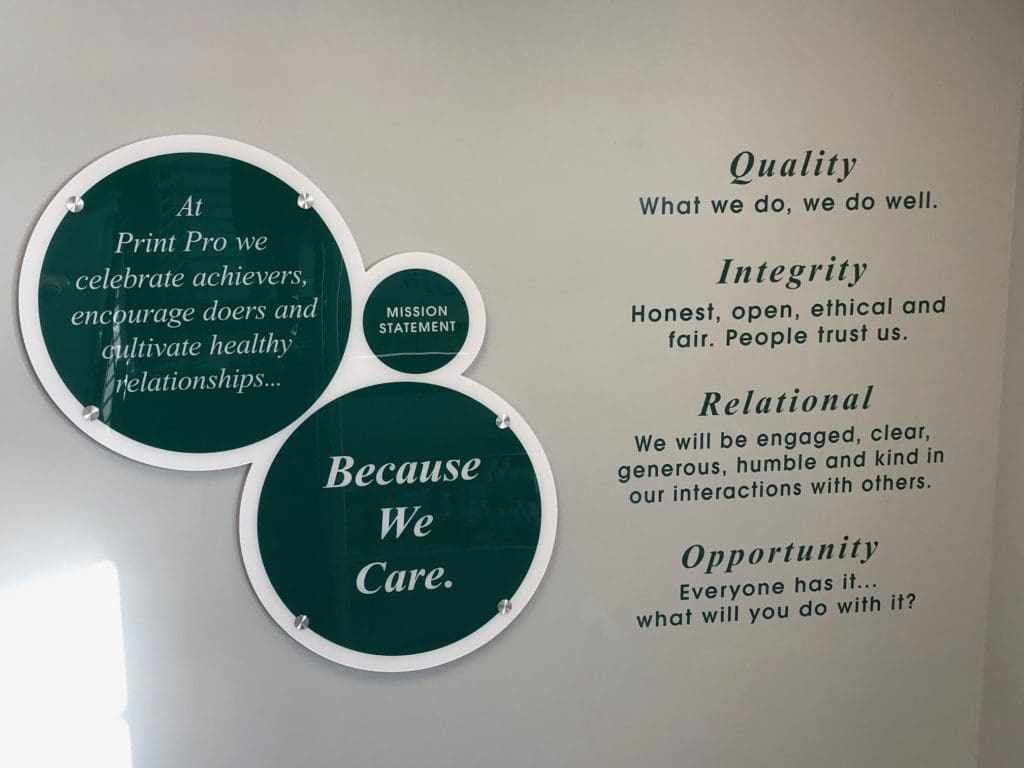 Tom now states that when he or his team is in  tough conversations, he confidently points to his VISION pieces.  It is non-negotiable!
In a future podcast we will revisit our friends at Print Pro and see what healthy does of candid feedback can do.  Yes there are some healthy anxieties when you are about to get candid feedback about your behaviors and habits.  It is all GOOD.  Stay tuned for more.
Key take-aways
Visioning Basics – It all starts with WHY!  You have to give this its' due time!
Simon Sinek – It Starts with Why
What core values are you willing roll your sleeves up and fight for.
Know that these documents may take several revisions and a few bottles of beer!
Acknowledge what is driving this change within your organization.
What 'Personal Barriers or Poor Behaviors' are allowed to exist today?
800 Lb Gorillas – Do we have them…?  What are we going to do about it….?
What do you want people to remember about you when you are gone??
Teaser!!! – in an upcoming podcast, we will go over the Candid Feedback we got and what we learned which was quite eye-opening!
Please share, rate & review the Servant Cultures podcast.  It is greatly appreciated!!
Visit us at