1) Entertainment / Food Service:  In 1993, Pat founded and operated a small mini golf course.  He eventually grew that into a large regional family entertainment center.  Sales grew from under $100K to over $2M today.  Pat and his partners will enjoy their 30 year anniversary in July of 2023.  In 2001, Pat opened another family entertainment center in Middleton Wi and operated it until 2010 .  The ownership group sold the real estate to a regional hospital for $2.6M at a profit of $800K.  In 2016, Pat opened the 1st of a 4 store chain of Axe and Escape Room Bars throughout Eastern Wisconsin.  Pat was an active board member and part owner of Van Abel's of Hollandtown for 21 years enjoying top line growth of over 200% in the restaurant, banquets and catering operations.
2) Commercial Real Estate:  In 2003, Pat led the purchase of the real estate for 4 Buffalo Wild Wings,  Advance Auto stores and other multi-tenant retail centers totaling over $15M.  Pat still owns and operates a large scale full service manned laundromat in one of his retail centers.
3) Waterfront Properties:  In 2004, purchased a 15 acre waterfront parcel.  Rezoned and got the real estate 'perk' approved which led to a 6 parcel waterfront development with a profit of over $800k.  In 2019, purchased a struggling 6,500 sf waterfront sports bar rezoned to residential and converted it into a family dream vacation home and VRBO with a value add of over $700K
4) Servant Leadership:  Since 2012, has trained over 150 companies on the fundamentals of Servant Leadership through workshops, individual training and key note presentations.
5) Husband and Father:  In 2001, Pat married his best friend Kristie and is the proud father of four beautiful children (Casey, Miriana, Emery and Vivian)  .  Enjoys fishing and hunting on the beautiful Wolf River and Lake Poygan systems.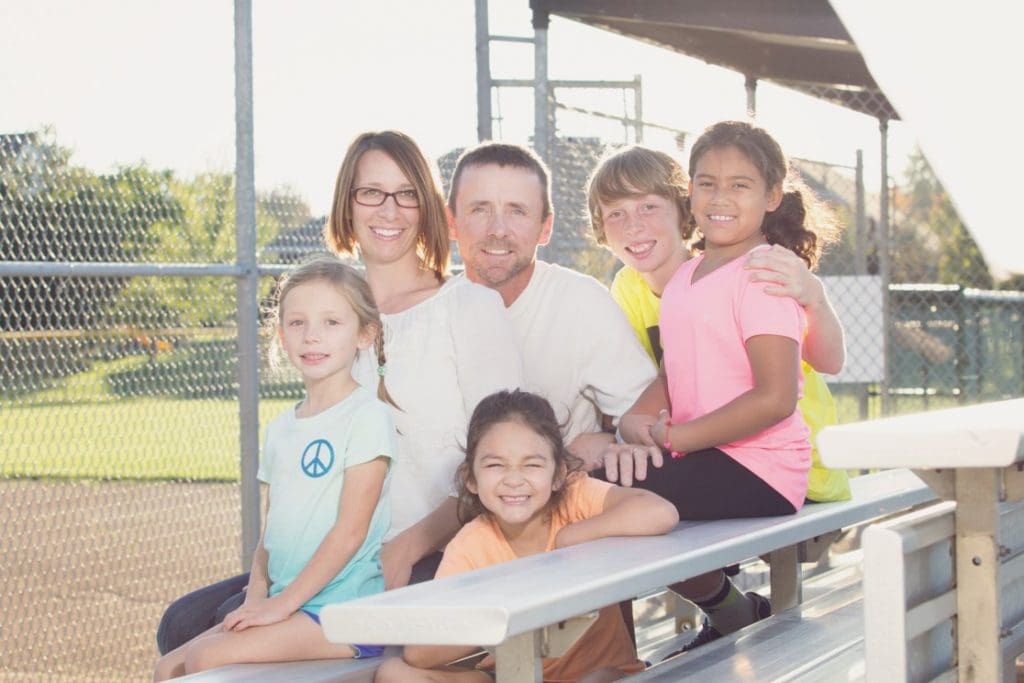 The beginning: In the spring of 1993, fresh out of UW Oshkosh, I went to a good friend by the name of Paul Klister who was an attorney and I pitched an idea of pre-made frozen ice cream drinks called "Duffy's Delights" in homage to my mother's maiden name and as a result of my upbringing at Van Abel's of Hollandtown. See Van Abel's below.  In this convo, Paul pitched the idea of opening a Mini Golf Course. My quick response was I'm in! This was my first foray into entrepreneurship. Just a few months later we opened Badger State Mini Golf. We opened on the East Side of Appleton and suddenly I was a partner in my first business! 
A quick fast forward...In about 2010 I had the opportunity to read a book called "The Servant" by Jim Hunter which is about creating a culture of excellence by identifying and meeting legitimate needs.  Half way through this very simple allegory about servant leadership, I was all in!  I was committed to 
these timeless and self-evident principles and knew every organization that I was apart of would work its' tail off to make a difference in other people's lives.  To say the least, it has been an incredible journey with lots more to come.  As I said before, if we surround ourselves with talented people who are heard and understood, we think we can do almost anything!  
I am blessed to married my bride Kristie and have 4 healthy children Casey, Mimi, Emery & Vivian.  I hope they get the Servant Leader bug as I did.  It makes the journey worth so much more.  

The Greatest Leader in MY Life!

Last but not least, Van Abel's of Hollandtown – I was born into and raised within my parents' large family restaurant, banquet facility and bowling alleys.  This facility has operated since 1848 (yes that's over 170 years now). We took the operation over from my father back in 2001. Since then this business has seen tremendous growth inspite of the many challenges that face Supper clubs in general. In 2002, we added a tremendously successful catering operation.
My 5 siblings and I were blessed with a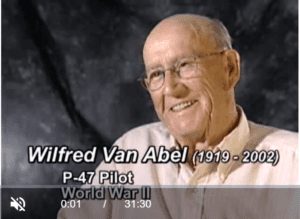 tremendous upbringing from our parents. They were both incredibly loving and disciplined having been raised in the great depression and lived through WWII. They knew commitment, hard work and the value of a buck! They ran Van Abel's from 1946 til their retirement in early 2002. My father Wilfred (Willie) Van Abel was a P-47 fighter pilot and was shot down over Nazi occupied France captured and spent 21 months in Stalag Luft III prison camp.
To my knowledge, my dad never heard the term Servant Leadership however, he was a daily practitioner creating an incredible community within our restaurant and in our township of Hollandtown. He led by example that inspired many others to this day that still work for us. His commitment to the team members was never in doubt. His humility was evident as no job was too low for him (almost to a fault). For more information about Dad's WWII experience please see a 30 minute interview at Timeless Voices of Aviation.