Servant Leadership Speaking Services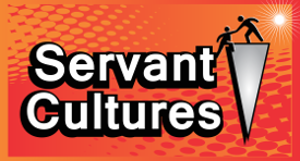 Servant Cultures is a Leadership Training & Consulting Firm founded by Patrick Van Abel in 2010 located in Appleton Wisconsin.  We have a simple why.. Why us? Because you want a better culture!
Patrick has been an entrepreneur since starting his first business back in 1993.  (Full bio)  and actively developing his own teams in the practice of Servant Leadership since 2010.
 His speaking services include keynote, workshop and other speaking services.  Patrick speaks to leaders from all walks of life including business, military, education, athletic, government and faith-based organizations. The message applies to everyone in any position or organization because leadership is influence and we all influence people. Everyone leaves a "mark" on the organizations and people they touch every day.
A dynamic and entertaining speaker, Pat has touched literally thousand of lives with his ability to intellectually and emotionally move people.   Life is short, have fun!  Pat goes out of his way to build connection with your audience through thoughtful content and humor!  Your audience will appreciate his down-to-earth approach in dealing with the responsibilities, challenges and opportunities of leadership.
Patrick also has the Servant Cultures Podcast with over 10,000 downloads solely existing to help leaders grow.   That can be found all the podcast platforms or directly at www.servantcultures.com/podcasts.
For more information on speaking or consulting services, let's talk!
Call me at 920.428.4878
or email at pat@servantcultures.com