1/2 day workshop
(Introduction to Servant Leadership)

Goal:  To build awareness in your leaders and teams that "how they behave matters"!
Participants will reflect on their personal and professional paths.
Designed to give your leaders the confidence to look around corners for problems and opportunities.
Includes classroom time, physical team building exercises and hands on role playing
A deep dive into the timeless and self-evident principles that 'to lead you must first serve'
S.L. is all about identifying and meeting legitimate needs (Not wants)
Understanding the difference between "Influence & Power"
Very practical, straightforward and most importantly fun!
Serves a great primer to our 'Connections' workshop.
Venue - All workshops ideally need to be held in a room that is free from distraction and large enough for physical team building breakout sessions or access outside (weather dependent).  Northeast Wisconsin - Special Facility Discounts - Badger Sports Park & Van Abel's of Hollandtown.
1/2 day and full day workshops available.
Goal: To build Courageous Leaders who are regularly willing to have the tough conversations.
(Choosing Courage over Comfort)

We do a deep dive into 'Vulnerability' and its' unharnessed power in fueling connection
If we truly want to build stronger connections at work and in our lives, we must engage and be curious without knowing the outcome.
How to better deliver and receive feedback.
Development of the skills of empathy, active listening and curiosity.
We will arm your teams with tools and skills to better handle the 'hard' conversations at work.
In Identifying and meeting legitimate needs, we learn that 'Fear of Separation' lives within in all of us and it is the greatest fear that we all fight regardless of our position.
Trust building exercises.
Role playing - breakout sessions
Will serve participants both personally and professionally
6 to 9 Month Process.  You are ready for change and are willing to be patient to achieve it.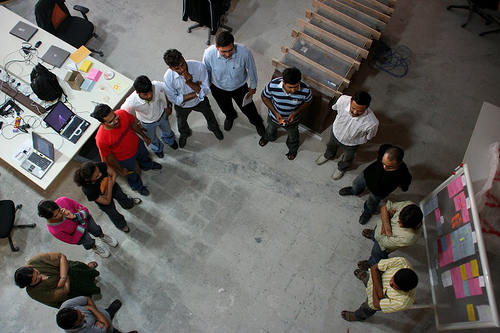 Visioning & Foundation - (where are we.... where do we want to go)
An honest no BS assessment of where your organization is.
Leadership must be 'all in'.  Your commitment must be shown and lived!
Feedback - (Caring & Candid Feedback)
Clear is kind.  Unclear is unkind.
360 degree Leadership Skills Inventory (LSI).
Leaders must take the LSI prior to our concurrently with their teams.  Leaders go first!
Your teams ID their own 'gaps' and are held to a plan for continuous improvement.
Friction - (Owning 'Our Stuff' & Vulnerability)
Ownership of our 'stuff' that we are working on
Celebrating the individual's strengths
Accountable to gap coach and improvement for continuous improvement.
Building Courageous leaders willing to have the difficult conversations.
Understanding the power of Vulnerability, Empathy and Trust that it fuels and continuously sharpening these skills.
Fuel Connection- (Leaning into the difficult conversations.)
Building Courageous leaders willing to have the difficult conversations.
Active listeners
Understanding the power and enhancing skills of

Vulnerability
Empathy
Trust